The Framework

Interreg IPA CBC Programme
"Greece – Albania 2014 – 2020"
The Interreg IPA CBC Programme "Greece – Albania 2014 – 2020" was approved by the European Commission on 30/07/2015 by decision C (2015) 5482. The overall strategy of the Interreg IPA CBC Programme "Greece – Albania 2014 – 2020" is to find the balance between sustainable regional development and enhancement of cross-border cooperation among local population and regional institutions, in accordance with EU and national policies, in order to address common challenges through joint interventions. The Programme's objectives are: 
(a) Increase the capacity of cross border infrastructure in transport, water and waste management (b) Increase the effectiveness of environmental protection and sustainable use of natural resources (c) Increase energy-efficiency and the use of RES (d) Improve theeffectiveness of risk prevention and disaster management with a focus on forest fires (e) Preserve cultural and natural resources as a prerequisite for tourism development and (f) Support entrepreneurship, business survival and competitiveness.
Budget
The total budget allocated to the Programme (according to the 2nd Modification) is 54.076.734,00€, out of which 45.965.222,00€ (85%) is Union Support and the 8.111.512,00€ (15%) the National Counterpart.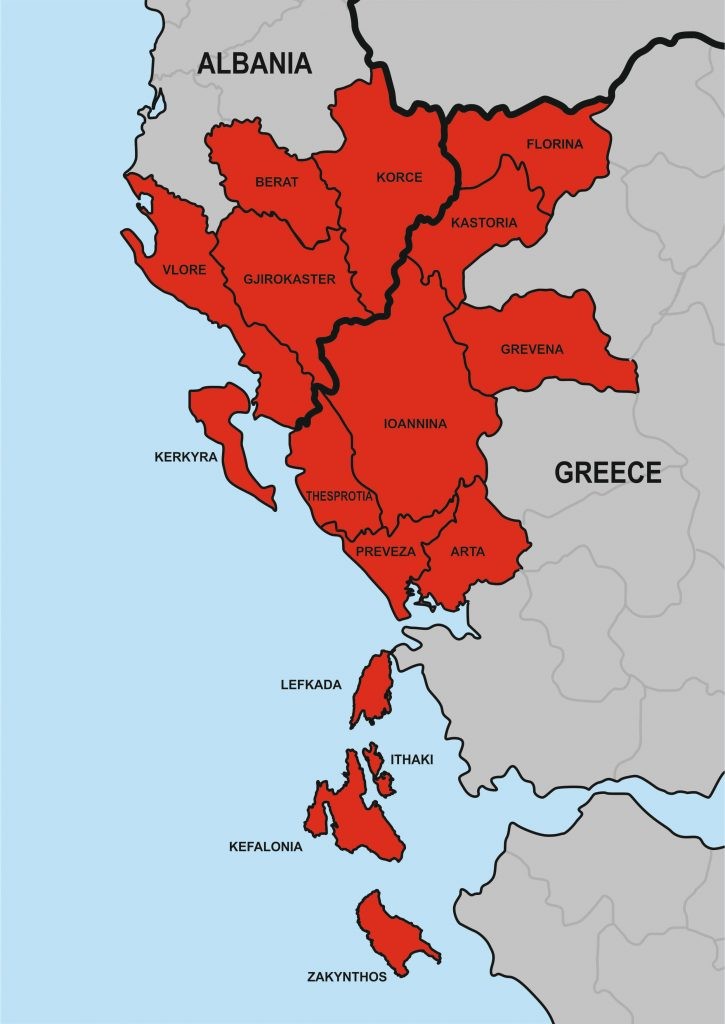 The eligible area of the Programme consists of the Regional Units of Grevena, Kastoria, Florina, Arta, Thesprotia, Ioannina, Preveza, Zakynthos, Corfu, Kefallinia and Lefkada in Greece and the Regions of Vlorë, Gjirokastër, Korçë and Berat in Albania.
The eligible cross- border area covers an area of 28,526 km² (17.445 km2
for Greece crossborder area and 11.081 km2 for Albania cross- border area) with a total population of1,339,804 inhabitants (729.687 inhabitants for Greece cross- border area and 610.117 inhabitants for Albania cross- border area) (census data of 2011). The eligible cross border area is characterized by low quality and density of infrastructure in the fields of transport, information and communications technology (especially in the Albanian area), and environmental infrastructure (mainly in the Albanian area). The cross border area is rich in unique and diverse cultural and natural resources which could be used for the expansion of tourist economic activity thus decreasing unemployment
Interreg IPA CBC Programme "Greece – Albania 2014 – 2020" priority axes:
PA 1: Promotion of the environment, sustainable transport and public infrastructure
PA 2: Boosting the local economy
PA 3: Technical Assistance